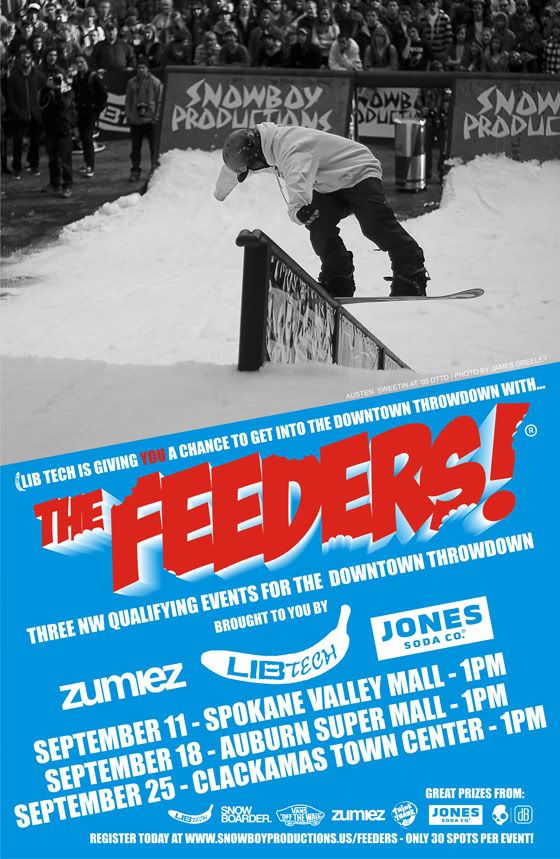 "shit, i could do that."
do you ever say that when you're at a contest?... now's your chance to prove it.
The Feeders is 3 qualifying contests in the seattle area for the Downtown Throw Down contest that happens every year.
put on by Krush and the boys over at
Snowboy Productions
, they're going to be a good warm up for the final.
now's your chance.