they do this contest once a year called 'office boys'. instead of doing
chair races
around a three desk course when the boss isnt in, these boys put their snowboard/12oz curl skills to work.
rolled through to check it out.
the course. the rules... no rules. actually, just dont miss the gates. ... gates? in a rail park? ... could see this going somewhere. next year mandatory hard shells?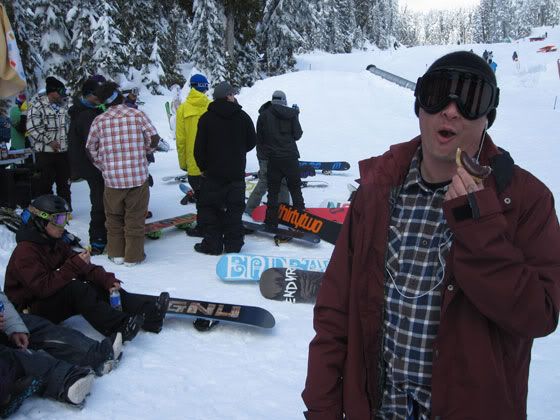 OMB employed b-ball as his stunt double, check him on-deck in the back ground.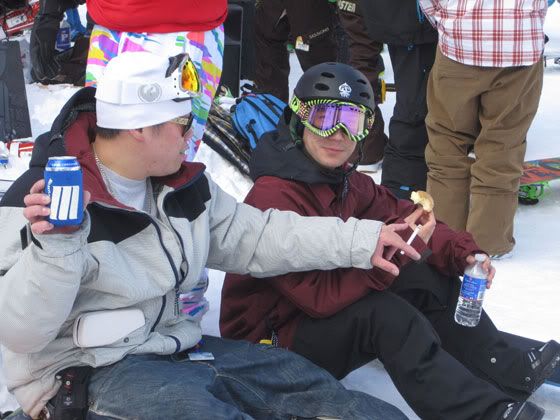 Dickson - "dude, that better at least be a
Zima
or you're cheating."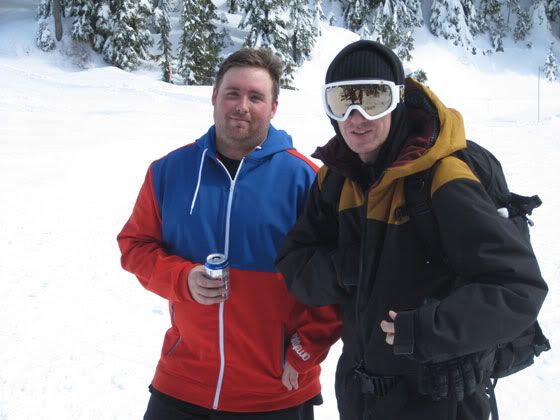 Damon, pre Damone, and Hoglin.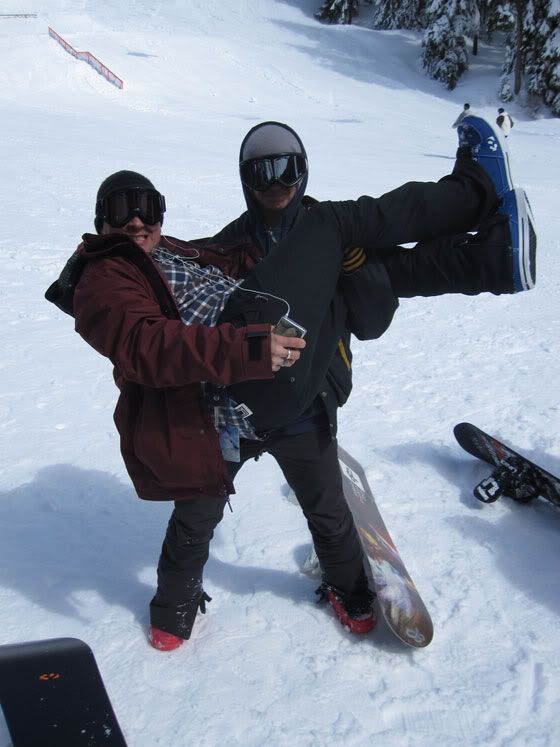 D-boy picking up B-boy.
dyke boy - "Birnie, come here, i want to pick you up like a baby."