it's opening weekend up at Whistler. Brian at
Mountain Riders
took a minute to send over some insider info. wonder if he sent it from his phone while he was going up the gondola... hmmmm.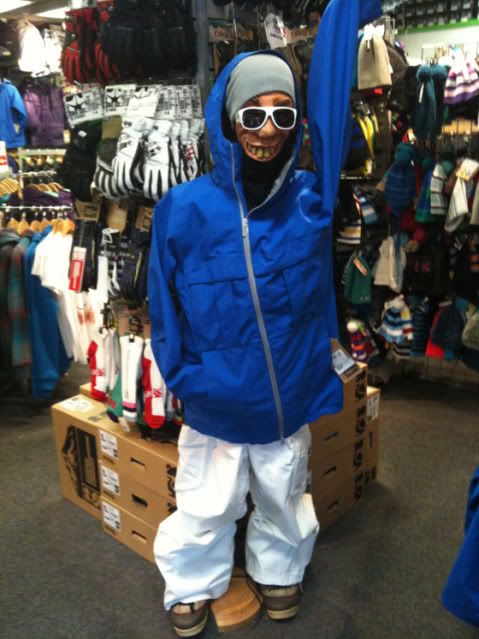 Name of the shop?
Mountain Riders
Name of person answering the questions?
Brian Shaw
What is you're local mountain? (when does it open usually?)
Whistler/Blackcomb November 19 & November 25
What is the best thing about working at/owning a shop?
defiantly a lot of good thing. All the free gear, annual catboarding trip with Backcountry Snowcats, getting to work with all the awesome people in the snowboard industry.
You're stuck on a mountain for the rest of your life and you can only have 1 snowboard. Is it camber, or reverse camber? Why?
Flat camber !!! best of both worlds. floats sick in pow and still very stable for rails and jumps.
What is the golden age of snowboarding for you? when and why.
lil' bastards
!!! the time when snowboard videos were all about partying and riding.
What is the food/drink spot of choice that you'd have to be local to know about?
Loaded baked potato from iga $3 and a $.50 pop or McDonalds 24 hours after the bar its always a party !!!
----------------------------
you got the 2am eats spot, now go ask Brian for the pow spot on the hill... then let us know too.
Mountain Riders
4309 Skiers Approach
Whistler, B.C.
(604) 932-3659
www.mtnriders.ca